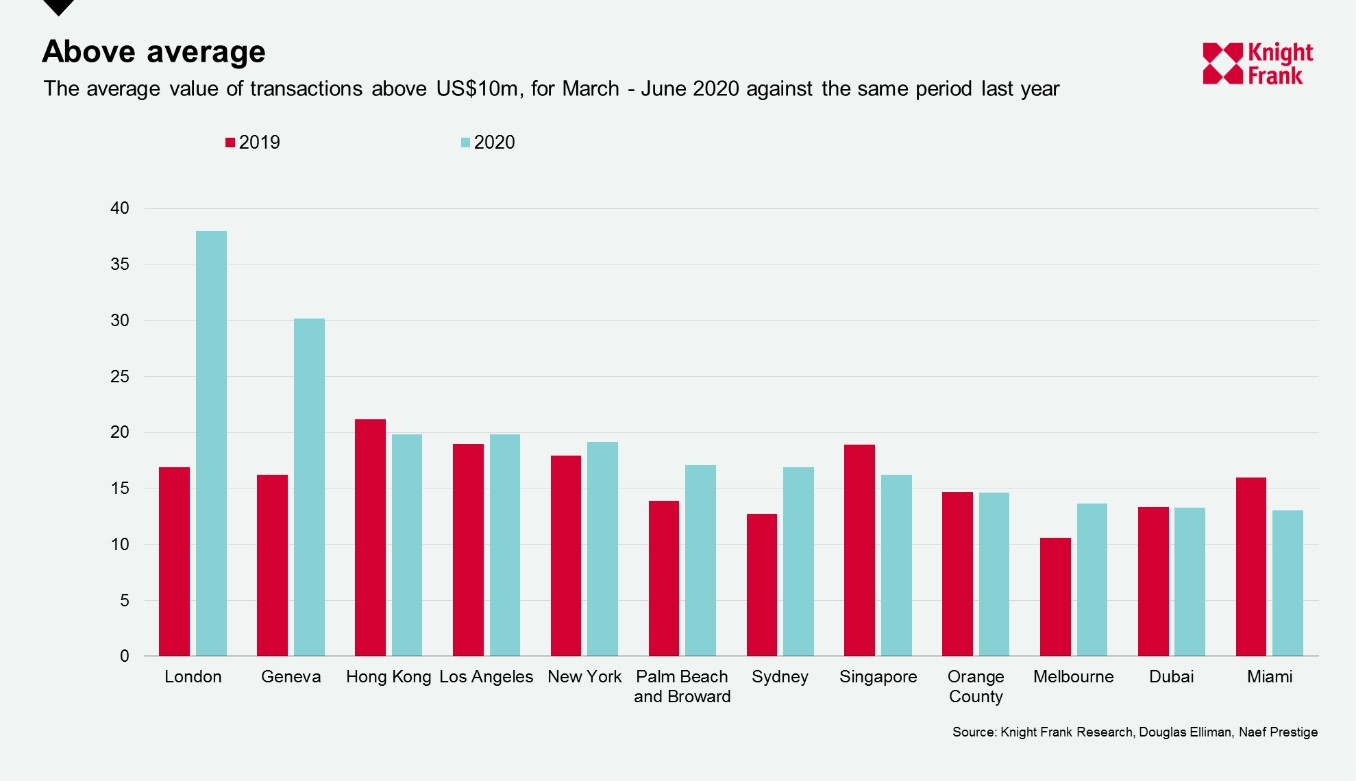 This is a chart from Knight Frank showing the average value of "super-prime" residential real estate transactions in 12 global markets between March and June 2020, and versus the same period last year.
Knight Frank classifies super-prime real estate as having a value greater than US$10 million and ultra-prime real estate as having a value greater than US$25 million.
In this particular chart, London takes the top spot with an average super-prime transaction value of US$38 million. This is a big jump compared to 2019 where the average value was US$16.9 million.
Typically it is Hong Kong that takes the top spot in this ranking, but this year it fell to third. Still, Hong Kong had the highest number of transactions with 60 super-prime sales taking place in the first half of 2020. This is down from 155 in the first half of 2019.
Overall, Knight Frank recorded 281 super-prime transactions across these 12 cities in the first half of this year. This is, not surprisingly, a decline compared to last year, which saw 594 transactions over this same time period.
But all things being considered and given some of these price increases, the super-prime market is certainly holding its own.
Chart: Knight Frank